NEWS & COLUMNS
ニュース & コラム
Staff Recommends / How To Spend The Golden Week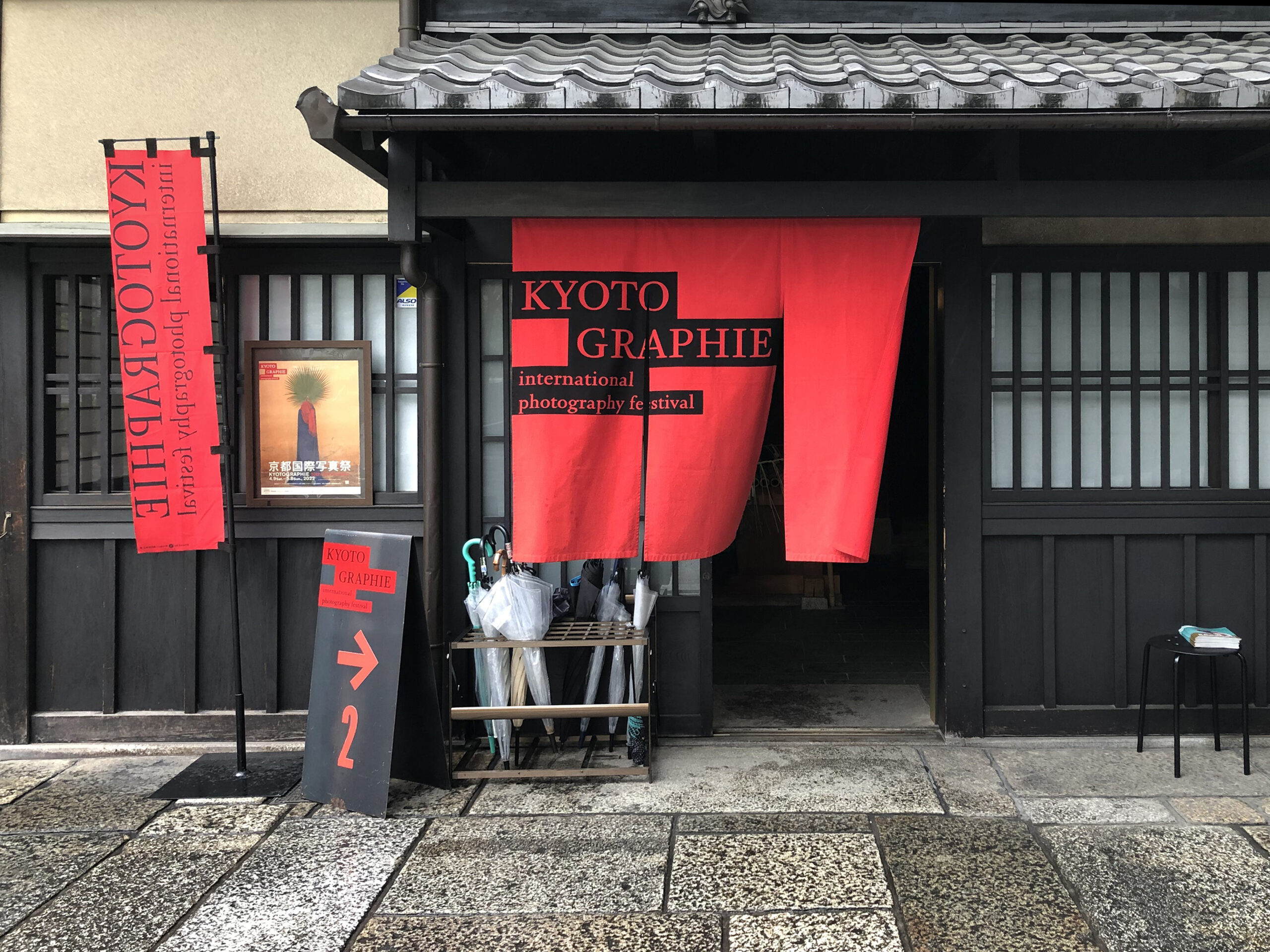 Do you have plans for Golden Week already?
How about going to Kyotographie, the Kyoto-based international photography festival?
It is a large-scale photography exhibition happening every year in Kyoto. This year will be its 10th iteration.
Photographers the likes of Yusuke Yamatani have been participating these past few years.
This year there is even photographers that are regular users of Gaien Studio.
During this season, a gentle breeze fills Kyoto's streets. Kyotographie has 12 different exhibition locations, and if you want to see them all it is the perfect season for it.
It is ongoing until May 9th.
Although, it was slightly rainy when I went last weekend.
As I got off the station and looked up to the sky, a bored-looking candle was leaning on the heavy clouds.
What else to do then that to bow down to the overwhelming power of culture breathing in this city?
As the tourists are slowly coming back in town, by going through the "Noren" curtains to find an awe-inspiring space plentyful of artworks, the approach itself is an art experience on its own.
Unlike most people using the Golden Week to relax, I suggest the staff at our studio to use this opportunity to find new techniques, skills, that would bring them a new energy.
In short, fully confront yourself to your own photography, and to your inner self.
If you're not in the mood for that kind of self-research, just enjoy the high quality of graphical works available on display, and receive stimulation from it.
I am not involved in the organisation of Kyotographie, but I highly recommend anyone to go see it.